Our translation agency in Basel provides the following services:
Technical translations
Specialised translations
Financial translations
Medical translations
Urgent translations
Legal translations
Official / Sworn / Certified translations
Website translations
Proofreading & Editing services
DTP
Transcription services
Voice-overs
Subtitles
Interpreting services
Please do not hesitate to contact us for further information by e-mail (basel@traducta.ch) or phone (0800 888 440), Monday to Friday, 9 a.m. to 6 p.m.
To receive your quote within a few hours, please fill out the form below.
Our quotes are free of charge and demonstrate the quality and flexibility of our service.
Customer service
E-mail: basel@traducta.ch
Telephone: 0800 888 440
Hours: Monday to Friday from 9 am to 6 pm
Reception by appointment only
Hochbergerstrasse 70
4057 Basel
Switzerland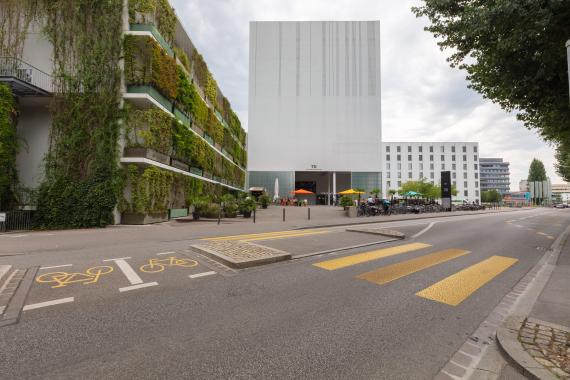 The canton of Basel has the most dynamic economy in Switzerland, notably with high added-value sectors such as the chemical industry, biotechnology, finance, insurance and trading.
A city open to the world
The region provides work for more than 300,000 Swiss and foreign multinationals. A total of 150 nations are today represented there and it is one of the world's most productive and innovative regions.  Renowned groups, such as Novartis, Roche and Syngenta, have set up in Basel.
A strategic location at the heart of Europe
A true logistics platform for Switzerland, the Basel region is a key hub for international freight transport. Numerous international companies are established there to supply the European market. They also benefit from numerous communication routes (airport, river transport, rail network and motorways).
Traducta Basel, a partner for exporting firms
Well-established in Basel where many languages are spoken, Traducta can call on translators to help firms forge business relations in German, English, Russian and many other languages.