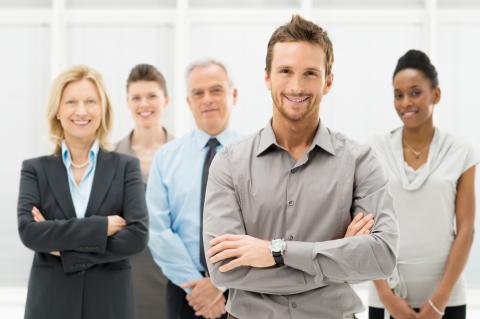 3,500 professional translators at your service!
With 40 years' experience and around 80 sales offices in Europe, the Optilingua Group is one of the important translation companies. In addition to its subsidiaries, the company works with translators based all over the world.
Optilingua: true professionalism
An international culture and offices in many countries.
The genuine expertise of our translators.
The size and scope of the Group's network, ensuring optimum responsiveness.
Specific in-house organisational tools: terminology databases.
The ability to search for the most suitable expert available using the Alphasearch software package.
Speedy identification of what is required to provide a solution within a very short timeframe.
An in-house process including quality register: follow-up, translation, validation, traceability.
A wide range of services: all types of translation more than 100 languages and dialects and covering all sectors of business.
An export-oriented business culture
How can you go about optimising your multilingual communication? The Optilingua Group draws on its own network of professional translators to offer you cutting-edge translation services, whatever your business. Whether you are based in Europe you will always find an Optilingua office nearby.
Whether you work with common or more unusual languages, we can find the right translator for every project: Chinese, Russian, Vietnamese, Italian, Korean, Arabic, German, Turkish, Persian, Spanish, Icelandic, Polish, etc. At Optilingua we work in
more than 100 source and target languages!
Our strengths
Wherever in the world they are based, all Optilingua staff aim to offer complete satisfaction with every translation.
Based in the areas where there is the most export business, the professional translation agencies or companies belonging to the Optilingua Group have advisers who can pass each request on to the translator/interpreter best equipped to deal with it. This professionalism draws on the considerable resources that we have built up over the years:
Copywriters/Translators: chosen for both the skilled, meticulous way they approach their work and their ability to meet Optilingua Group standards
Experience: the ability to develop human resources using an international in-house organisation, with effective communication between the various offices and agencies
Technical Collaboration: each interpreter/translator is trained in using Optilingua's own working methods, supported by a highly efficient Traducta intranet
Adaptability: taking the specifications and the translation schedule on board, simplifying the placing of orders so that we can build up a relationship with our clients based on trust.
Expertise: because all Optilingua offices and agencies work together, this guarantees our clients the ability to meet tight deadlines and translators working into their mother tongues, even for the less common languages.
Quality
We have set up a quality system covering all of our business units and in-house processes.
Providing our clients with the quality they demand
This is an approach which is consolidating our position in the translation field and, amongst other areas, it applies to:
the quality of our services: you are entitled to expect the most highly skilled professional, best-suited to the kind of work involved, and we are able to offer this level of quality using our Alphasearch software package, developed in-house
meeting our deadlines: you can ask for a quote either using our online form. Depending upon the specifications we draw up together, Traducta Switzerland can offer you a free quote within 24 hours
following up on every client: every project we work on with you helps us to get to know your business, thus allowing us to tailor Traducta's services to your own specific requirements
Existing clients
We have been working with the companies listed below for more than 40 years now – they trust us!
ACCOR HOTELS
ADIDAS
AGIP
ALSTOM POWER
AMERICAN EXPRESS
ARCELOR
AXA
BMW
BONDUELLE
BOSCH
CARREFOUR
CARTIER
CASIO
CITROËN
CONTINENTAL AIRLINES
DANONE
DEUTSCHE BANK
DHL
ERNST & YOUNG
EUROPÄISCHE KOMMISSION
FIAT
FIRESTONE
FNAC
FRAUNHOFER INSTITUT
HEWLETT PACKARD
HITACHI
IBM
IVECO
IKEA
LG ELECTRONICS
LIDL
L'ORÉAL
MASERATI
MELITTA
MERCK PHARMA
MICHELIN
MICROSOFT
MITSUBISHI ELECTRONICS
MOTOROLA
NESTLÉ
NINTENDO
NOKIA
NOVARTIS
OSRAM
PLAYMOBIL
PORSCHE
PUMA
REEBOK
RED BULL
RENAULT
ROLEX
SAAB
SCHNEIDER ELECTRIC
SIEMENS
SHISEIDO
SKF
SONY
THYSSENKRUPP
TOSHIBA
UNICEF
YVES ROCHER
XEROX
und viele andere