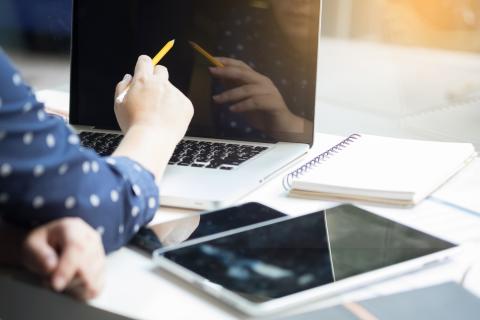 Proofreading and editing in many languages
If your company has translated text in-house, they will often need checking over not just in terms of the accuracy of the translation but also to make sure that the right legal or commercial terms have been used, or simply to deal with idiomatic expressions.
At Traducta Switzerland, we employ qualified proofreaders and translators, native speakers of the target language and familiar with specific readerships, to carry out translation review, or comparative proofreading work. These specialists can guarantee the quality of the written documents which are so important to your company's image.
This correction process ensures that your professional documents do not contain any errors in translation, any mistranslations, false friends, over-translation, typographical mistakes or excessively literal translation. We can correct texts in English, German, Spanish, Portuguese and Russian – to mention only the standard examples – which are put under the microscope by our expert translators.
This translation checking process is particularly worthwhile in cases where there are shortcomings in the source text itself due to the weakness of the vocabulary or the syntax. To avoid any nasty surprises, let Traducta Switzerland handle the proofreading of your technical or communication documents in German, English, French and any other language.
Want a non-binding quote?
Simply email your request to info@traducta.ch and you'll receive our cost estimate as soon as possible!