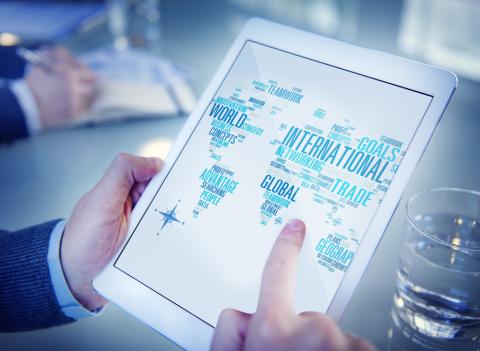 Web translation: a necessity to address an international audience
Translating your website into the language of your clients is an essential step in making yourself accessible to an international audience, promoting your brand image abroad, increasing your visibility, visitor traffic, and prospects.
The main challenge of translating content for the web is above all satisfying SEO issues specific to the target language, and the use of appropriate keywords relevant to the country and language targeted by the translation.
Translation of your website by specialised translators
Whether it involves a blog, a showcase site, or an e-commerce platform, Traducta Switzerland's translation and language service agencies are able to translate your web content into English, French, Chinese, German, and nearly one hundred other languages.
Translating everything into their mother tongue, these professionals specialise in website translation, have a perfect command of web writing, and a thorough knowledge of the SEO constraints of the target market. They are able to provide you with web translations that take into account the SEO positioning and thus improve the visibility of your company on the search engines.
In addition, these professionals are present in the country targeted by the translation, which allows them to deliver updated content, consistent with local trends and habits of Internet users.
Similarly, translated web pages must also adapt to mobile devices, smartphones and tablets, and their particularities. The translation of mobile apps also needs to be done by a specialised translator.